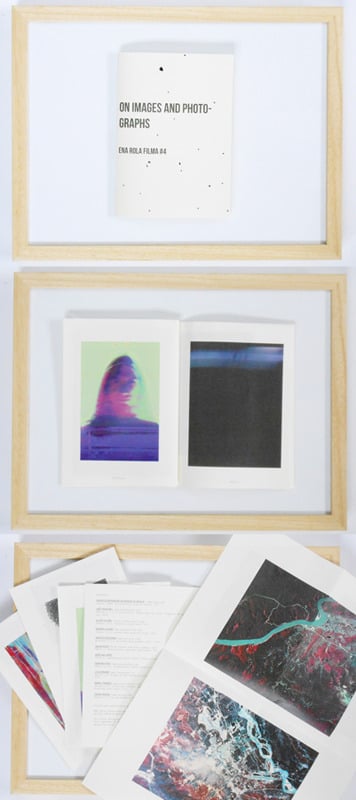 ERF #4: On images and photgraphs
€

4.00

/ Sold Out
---
Contributing artists: ARSO (SLO), Jošt Bukovec (SLO), Aljaž Celarc (SLO), Klemen Ilovar(SLO), Milan Katić (SRB), Matevž Kosterov (SLO), Ginevra Shay (USA), Liga Spunde (LAT), Pawel Starzec (POL), Boštjan Uršič (SLO) and Yaniw Waissa (IZR)
Photography transformed into sublime image.
Image production includes scanner footage, aerial photography, 3D images, auto-generated photography, movie stills, photo-booths, glitch photos, re-photographed photos, security camera and any other similar technique of image making.
The most inevitable principle is the grotesque implantation of manipulation.
A5 sized zine (210 x 148 mm, 8.3 x 5.8 in), sixteen pages, four A3 posters.
If you don't use paypal let us know: enarolafilma (at) yahoo.com